REPTON VILLAGE HISTORY GROUP
REPTON VILLAGE HISTORY GROUP
NEWSLETTER – ISSUE 7 – DECEMBER 2004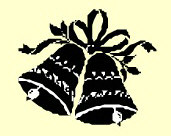 THE COMMITTEE WISH ALL OUR READERS A VERY HAPPY
CHRISTMAS AND A PROSPEROUS NEW YEAR
As 2004 draws to a close, it is a suitable time to reflect how far our small group has moved forward in the last 12 months. At the end of 2003 it was still a small group of people meeting in each others homes and carrying out research. Early in 2004, at the instigation of David Guest, who was then Chairman, several public meetings were held to gauge the amount of support there might be for a more open local history group. This experiment was successful and although David had to stand down, the Committee continued to develop this theme. They arranged a series of monthly meetings, including talks and slide shows, which I believe have been well received and shown that there is a strong interest in local history
Added to this programme Alan Hiley became Project Co-ordinator and encouraged several people to help with various projects we were dealing with. In addition he and his wife, Gill, undertook the transcribing of several old documents, some of which have already been published for sale. The " Minutes of the Repton Institute" and the "Banns of Marriage for the Repton Parish 1859-1908" are two examples. Our Vice Chairman, Ivor Sandars, produced an excellent book on the "Blue Bus Services" which has sold very well during the year. Our photographic booklet "Repton – Historic Capital of Mercia" was published in June and has proved very successful. It is hoped that further items can be published in 2005. We also have representation on the village web site through the efforts of David Guest and Ewan Thompson who have done an excellent job in publicising our group.
Our current programme runs on to next Spring when it is hoped that the group will be well established. The Committee are currently planning events for the Summer and Autumn of 2005.
We have many ideas for the future but, of course, these can only be realised if we have a reasonable level of support. We have started well and mean to carry on with the good work. Any suggestions that you may wish to put forward, both for our formal meetings, and for projects and research would be welcomed. Please contact any of the committee. We also need people to help with the tasks facing us. We all look forward to seeing you in the New Year.
I would like to close by thanking all of the Officers, Committee and helpers for their hard work which made it all possible, also the people who have supported us and made it all worthwhile.
Alan Kimber, Chairman.
FUTURE PROGRAMME
Tuesday 4th January 2005

Slide show of old Repton views by David Guest

Tuesday 1st February 2005

A "Display Evening" when more of our old photographs and archives will be on show together with copies of research currently being

undertaken or finished.

Tuesday 1st March 2005
"How to start researching your Family Tree –

basic steps" – a Talk by Alan Hiley.
These meetings will take place in the Village Hall, Commencing at 7.30 pm. everyone is welcome and why not bring a friend along.
NOVEMBER DISPLAY EVENING
This meeting was a very relaxed and informal occasion with a large display of both photographs and documents from our fast growing archives and also a display of the completed and ongoing projects that our members have been involved in. It was a relaxed and informal evening where the audience was able to browse and discuss the large number of exhibits. It is felt that we have such a lot of archive material that it would be wrong to hide it away.
OUR JANUARY 2005 MEETING
The New Year starts for us on Tuesday 4th January with a slide show of old Repton scenes with commentary by David Guest. David has been a member of the group for well over 20 years and has a very extensive knowledge of the area. This should be a very interesting evening.
OUR FEBRUARY 2005 MEETING is another Display evening with further material on show. We would also welcome anyone who wishes to bring along anything they think might be of interest to the group. This could be photographs of local interest, documents, newspaper cuttings or other items of memorabilia. Any written reminiscences of Repton and the surrounding area would be of great interest as would school photographs showing teachers and classes. Photographs of sports teams are another item which creates considerable interest.
WEB SITE
If you have not already done so, spare a moment to "read all about us" using the link on the web site www.reptonvillage.org.uk – it is full of interesting items both about Repton and district, and our History Group.
NEWSLETTER CONTENTS
If anyone wishes to contribute to future editions of the Newsletter, please contact Alan Kimber on 01283 704042 or reptonhistory@aol.com
A.K. 4.10.2004