BiDesign Architecture
79 High Street
Repton
Derbyshire
DE65 6GF
Tel:01283 704082
Fax:01283 704069
An architectural practice based in Repton, Derbyshire, whose partners have numerous years experience in a broad range of building types; residential, self-build houses, barn conversions, house extensions, industrial, commercial and retail.
http://www.bidesign-architecture.co.uk/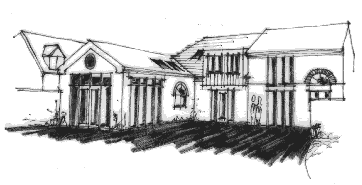 MacMartin Creative
The Studio
Burdett Way
Repton
DE65 6GA
www.
macmartin.co.uk
Website Design and Marketing
We are a sisterly double act who get really excited about design and marketing. We offer a unique, friendly and straight talking service to small and medium businesses.
We offer the following services: Web Design, SEO & Paid Search, Social Media Marketing, Graphic Design, Email Marketing, PR, Copywriting and Training Courses.